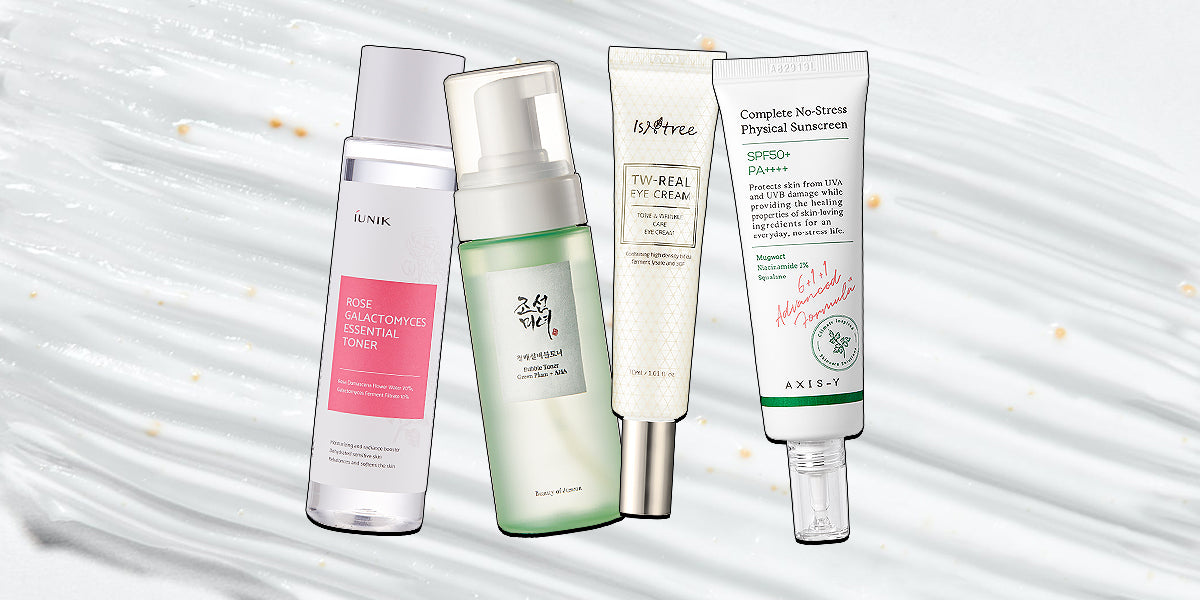 Pregnancy-Safe Skincare: Ingredients to Avoid and Products to Use
There's a long list of ingredients that are off limits during pregnancy, but it doesn't mean you have to skip the skincare routine! With numerous changes in your skin due to hormones, you definitely need to switch up your go-to products for the next 9 months for a safer routine for you and your little one.
Make sure to avoid these skincare ingredients:
Retinoids

Chemical sunscreens

Hydroquinone

Pure / high concentration essential oils.

Ingredients such as salicylic acid and benzoyl peroxide may require approval from your OB.
Anti-aging routine for to-be moms
Are you pregnant and want to get started on an anti-aging routine? Here's a routine that's safe for your baby and you (with all the fluctuating hormones!).
1. Toners
Iunik Rose Galactomyces Essential Toner
( ₱649.00)
Beauty of Joseon Ginseng Essence Water 
( ₱899.00)
Use gentle exfoliants
especially with 
AHAs
 such as glycolic or lactic acid 
to get rid of dull skin and hyperpigmentation.
Isntree Clear Skin 8% AHA Essence
(₱499.00)
Ferments such as BIFIDA and Galactomyces improve skin elasticity and provide wrinkle care.
Isntree Tone + Wrinkle Real Bifida Ampoule
(₱1,299.00)
Iunik Rose Galactomyces Synergy Serum
Axis-Y Complete No Stress Physical Sunscreen
Source:
Bozzo, P., Chua-Gocheco, A., & Einarson, A. (2011). Safety of skin care products during pregnancy. Canadian family physician Medecin de famille canadien, 57(6), 665–667.