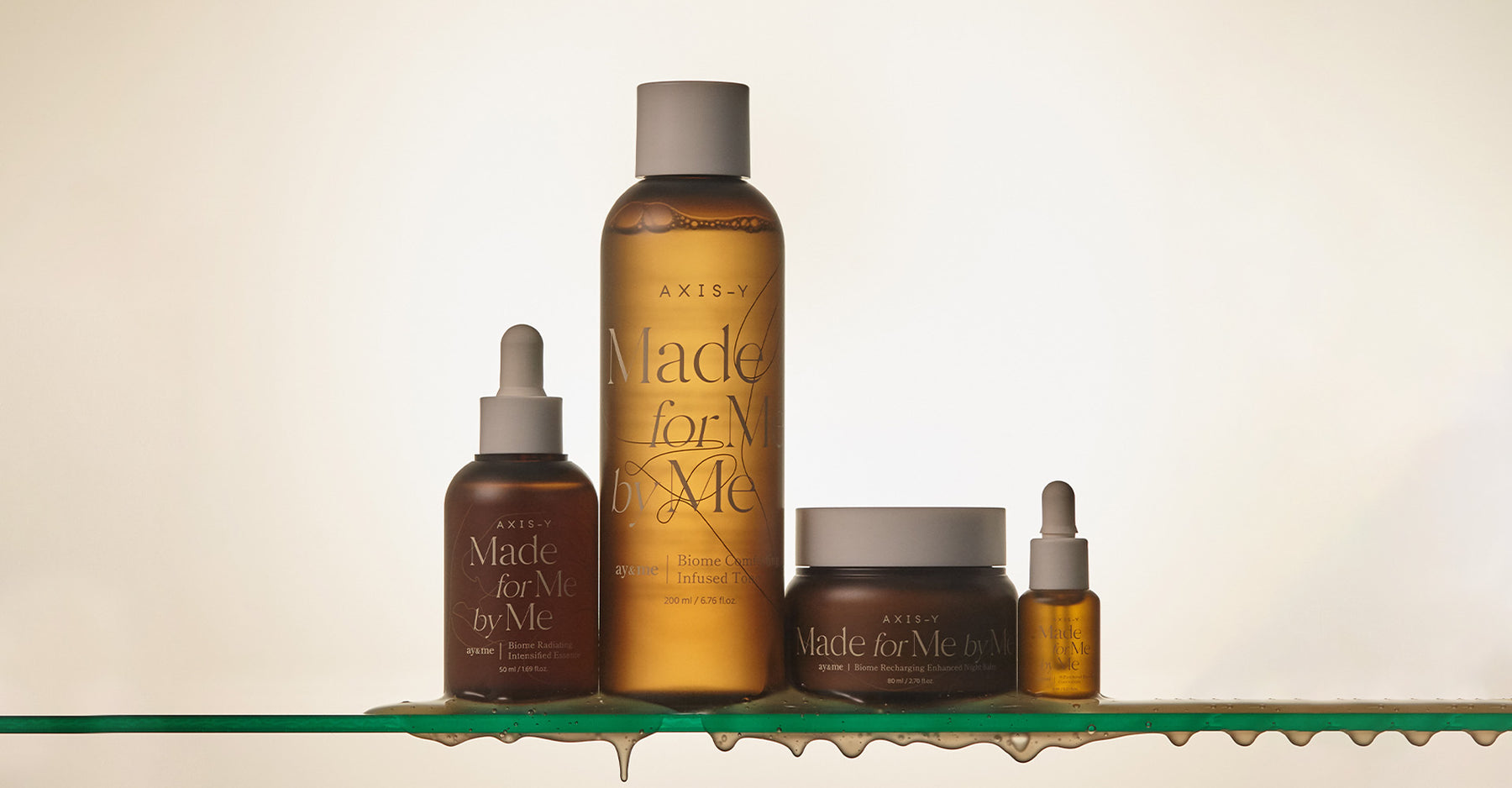 Introducing Axis-Y's Biome Line
ay&me BIOME LINE
This line was made to address the specific needs and preferences of the community based on their skin types, concerns, favorite / least favorite ingredients, packaging, and more.
From that, a special biome blend of prebiotics and probiotics — without exfoliants or sensitizing ingredients — to optimize skin health was created as the signature formula in every product of Axis-Y's ay&me line. 
---
A luxurious toner formulated with prebiotics, probiotics and a soothing duo of centella and mugwort for a quick dose of skin nutrition.
Main Ingredients:
Mugwort - with antioxidant and antibacterial properties to help soothe the skin
Special Biome Blend - improves overall skin texture for a healthy glow
Centella - with anti-inflammatory properties to calm the skin
An antiaging powerhouse that targets dull and rough skin caused by water-oil imbalance.
Main Ingredients:
73% Bifida Ferment Lysate - Anti-aging and ddresses dull and rough skin due to water-oil imbalance.
Adenosine - A yeast-derived ingredient improves wrinkles and fine lines.
STEP 1
silky magnet droplet formula for better moisture retention
STEP 2
thick, deeply hydrating, and plumping cream balm