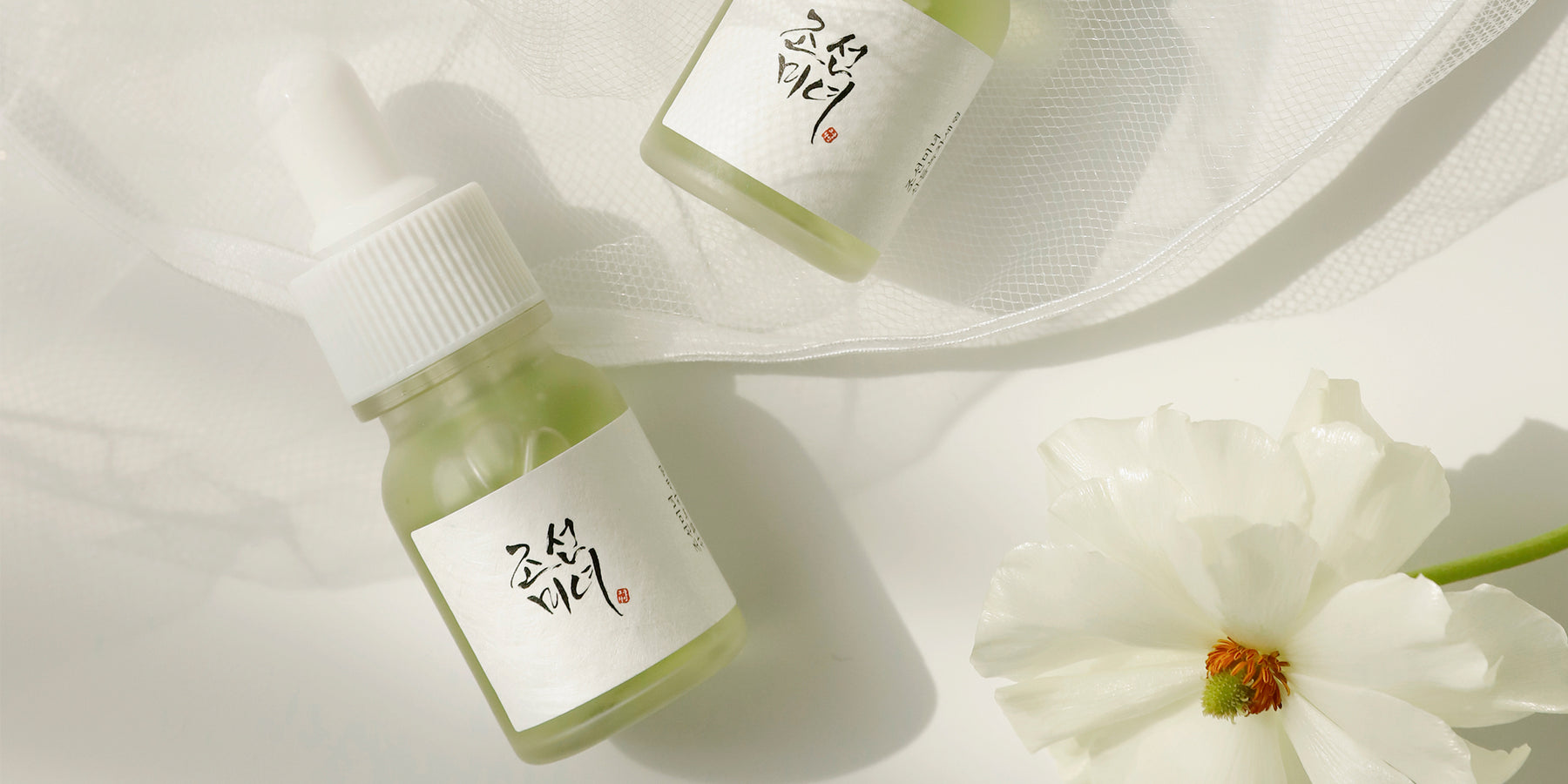 Which Beauty of Joseon Serum is for you?
Which Beauty of Joseon serum is for you? We did a break down of each one to help you decide!
Rice bran water was used as a daily toner by court ladies in the Joseon period to brighten dull and uneven skin tone, resulting in a porcelain glow.
The 2% Arbutin takes it a step further by suppressing melanin production (our natural skin pigment) to effectively prevent hyperpigmentation.
The addition of several grain extracts such as Black Soybean, Barley, Black Sesame, Mung Bean, Adlai and Corn all work to improve the skin's health by reducing redness, itching, and irritation.
Green Tea, Propolis, and Centella Extract create a calming and anti-inflammatory combination that will soothe sensitized and troubled skin, especially oily and acne-prone. 
Panthenol or Vitamin B5 gives this a powerful barrier repair boost without any heaviness.
Did you know Green Tea is surprisingly rich in Vitamin C, with up to 8x more than lemons? This helps defend against free radicals caused by sun exposure or pollution.
Ginseng root water is abundant in saponin, a compound that prevents pigmentation and wrinkles caused by sun damage. Snail secretion filtrate promotes the regeneration of skin cells to restore damaged skin and prevent skin aging.  
Both work synergistically to improve your skin's overall health, whether it's damaged, stressed, or dull.
It has a viscous texture to comfort stressed skin, but finishes light and seamless, making it perfect for oily or acne-prone skin, or anyone who prefers lightweight serums. P.S. It's fungal-acne safe, which is usually rare for repairing serums!
For those who have acne-prone but dry or combination skin, propolis is your ingredient. It calms troubled skin, as well as improves the skin's microbiome and moisture barrier.
Honey also has brightening properties to get your skin glowing! 
The added 2% Niacinamide gives it a boost to help with your overall complexion, while turmeric helps keep your skin healthy.
Some FAQs:
Q: Can I use more than one serum?
A: Of course! But we recommend using it at different times instead of layering it, a simpler routine is best!

Q: Morning or Night?
A: Either or both is fine, you can use it in the morning for enough moisture in our humid weather!
If you're not sure which one can target your main concerns, send us a message on our Instagram 💌